---
TEXTILE RUBBER OIL SEALS FOR HIGH PRESSURES
•FP• produces a full range of textile rubber oil seals designs, including the profiles for high pressure applications.
These special profiles are variations of the standard ones, engineered to guarantee excellent performance with such working conditions.
They are named with the extension BP.
Download:
---
TGU-BP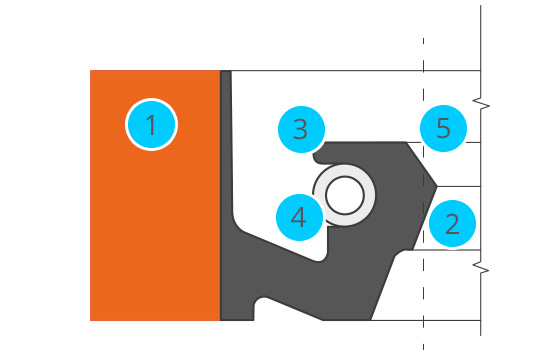 TGA-BP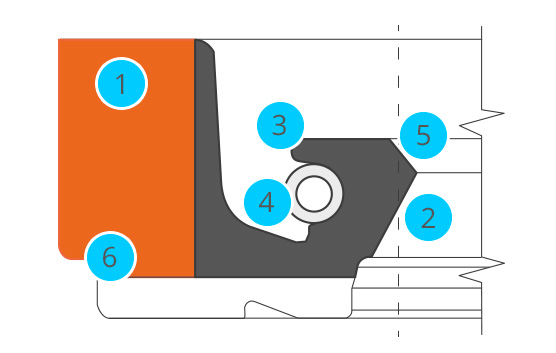 Technical Features
1
Textile-rubber reinforced back
3
Spring housing with engineered seat to prevent its accidental loss during assembly
5
Sealing edge made through cutting process
Seal variant to the TGU / TGA type for high pressure. The resistance to pressure varies with the profile of the seal.
The seals made in the BP type for high pressure cannot be supplied in the "split" version.
Materials
1
Textile-rubber reinforced back ( NBR; FKM; HNBR )
2
Elastomer:
NBR; FKM; HNBR
4
Garter spring:
AISI 302; AISI 316